Funeral services of any level and complexity - the first ritual bureau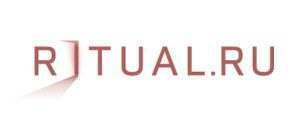 /May, 2019/ Unfortunately, the trouble does not ask when she comes. Sad news can arise at any time. In most cases, people are not prepared for such events. This is especially true of those citizens who are outside the country of their permanent residence.
Under such circumstances, the situation is complicated several times. It is important to quickly pick up a ritual company that can solve all issues related to the transportation of the body to the burial site.

What companies work with foreign citizens

To work with foreign citizens, a ritual company must have appropriate approvals and permits. Initially, work with foreign citizens is complicated by the fact that the body needs to be repatriated to another country. On an ordinary plane, such transportation is not carried out. The service is provided by obtaining permission from the airport. Repatriation is carried out only through specialized air terminals using separate types of aircraft.

This is the technical part of the question, which is described superficially. If we imagine that people, being in a foreign country, will be engaged in solving such problems, it becomes clear that the procedure will not pass without a lot of difficulties. Therefore, it is important to attract specialists who can arrange the entire ritual procedure in a short time.

In addition to repatriation, you can order a number of additional services related to the burial of the deceased. For example, often foreign citizens express a desire to be buried in the Russian Federation. Our state does not put any restrictions on this account. A person has the right to be buried in any country, but for this it is necessary to properly arrange the entire procedure.

Foreign citizens can trust the first and oldest funeral home of Russia, En.Ritual.ru, to resolve issues of burial. The bureau has a municipal status. Here are any funeral services, including the repatriation of the body of the deceased to the place of burial. The company has a license entitling it to lawfully transport the body anywhere in the world.

For help, you need to contact the experts and get an initial consultation. The company works only in the legal field, providing funeral services at affordable prices. We understand that the financial side is crucial for some people. Therefore, the company made sure in advance that the cost of services coincided with all state standards. Our main goal is to increase the availability and quality of funeral services.