Informationsdienst Info-Kommentator specializes in monitoring of Russian economic news and analytics to provide firms with branch reviews in German and Russian languages.
Sector news is a monitoring of news on the branches, which are interesting to a client. At present, Informationsdienst Info-Kommentator gives to its clients branch reviews on Construction and Real Estate, Retail and Wholesale trade, Metallurgy and Electric-Power engineering etc.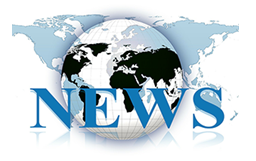 Informationsdienst Info-Kommentator news agency's work is based on trade sauces of information and companies' press releases, being sent organizations from Russia and Europe. We verify data carefully. Our business reviews include news of Russian and European companies.
The client receives release of branch reviews and the contact information of the companies which have been mentioned in release. Individually for each company is made a selection of news on the declared subjects.
Becoming our client, you can give free of charge advertising of your firm, inform on your plans and business offers. Informationsdienst Info-Kommentator will change your advertising into business news with the contact information and will publish in our release of the corresponding branch review which will be read by our clients in Russia and Europe.
Available services: sector news, contact information on firms in Germany, Austria, Switzerland and Russia, negotiations.
To place an order, please, contact us by e-mail: info@info-kommentator.de.