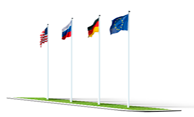 Among other activities Info-Kommentator Agency is engaged in providing advertising and informational services in the sphere of export of construction machinery, industrial equipment and construction materials, etc. We mainly specialize in work with clients from Europe and Russia.
The Agency cooperates with Place Trading Ltd. (Saint Petersburg, Russia).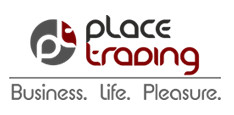 Place Trading Ltd. (ООО "Плейс Трейдинг"), being a subsidiary of the German Press Agency Info-Kommentator, specializes at wide range of informational services in the sphere of wholesale and retail trade, exhibition and advertising. Among other things Place Trading deals with distribution of factories' and manufactures' products of different industrial sectors.
The following sectors catalogue is presented at our web-site:

• Construction Materials
• Construction Machines
• Chemistry and Petro-Chemistry
• Machine Building
• Metallurgy
• Electrotechnics and Heat-Power Engineering
• Electronics
• Real Estate
• Transport & Automobiles
• Furniture & Woodworking
• Industrial Equipment
• Medicine & Pharmaceuticals
• Production
• Glass Industry
• Food Processing
• Textile Industry

For construction and investment organizations, as well as for real estate agencies Place Trading provides electronic web-site platform for free of charge publishing of information about projects, investors and investment markets in Russia and abroad.

Place Trading is the trade and exhibition platform in the Internet, which can be used to buy the products listed on the site, and to post your products (services, etc.) of your organization in order to further promote online at http://www.placetrading.ru.

Company "Place Trading" is a trading platform on the Internet, which can be used both for purchasing products listed at the web-site, and placing your products for promotion purposes.

Informationsdienst Info-Kommentator performs following export services:

• Advising on export and business development in Russia.
• Launching a regional representative office in North-western region of Russia.
• Formation of a subsidiary company in the territory of the Russian Federation.
• Provision of additional data and documents.
Our objective is long-term and mutually beneficial cooperation, based on provision of tailor-made export services.
You may send your question or place an order by e-mail: info@info-kommentator.de.